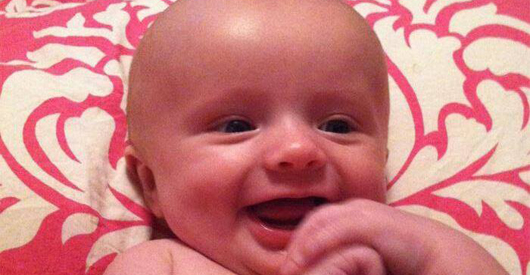 Parents in California are distraught after losing their infant son after receiving 8 vaccines. He died in his sleep and was taken to the hospital already deceased. Hospital staff ruled his death as sudden infant death syndrome (SIDS).
A confidential GlaxoSmithKline document recently leaked to the press exposed that within a two-year period, a total of 36 infants died after receiving the 6-in-1 vaccine, Infanrix Hexa.
AN eight-month-old girl's death, which occurred a matter of hours after she received a polio vaccine injection, has resulted in an inquiry being ordered.
DILIP POUDEL Republica Social Affairs 04/20/2010 A five-month old girl died on Tuesday morning 13 hours after being administered DPT vaccine. Sanjita GC, daughter of Jit Bahadur from Ramjadeurali-5, Parbat and posted at District Police Office, Baglung, had been given the vaccine at Baglung hospital on Monday afternoon. "She was all right while being taken…
IndiaOne 05/02/2010 Surat, May 2: Parents of a two-month old baby said that their daughter died after 48 hours of being given polio vaccine on by local civic authorities in Surat. "After giving drops, health workers gave us tablets and asked us to give it to Khusbhu if she catches fever. We gave her the…
Suellen Hinde News.com.au 04/25/2010 A FAMILY is in mourning after their toddler unexpectedly died less than 12 hours after receiving a seasonal flu vaccination. Two-year-old twin Ashley Jade Epapara had been "perfectly fine" before dying at her Upper Mt Gravatt home, on Brisbane's southside, on April 9. Parents David and Nicole are shattered by the…
Mary MacIntyre Albuquerque Alternative Medicine Examiner 04/22/2010 Any parent can imagine the devastation when their teen suddenly dies from a stroke. More questions than answers will arise surrounding such a tragedy. According to the aol news story most of the obvious possibilities were ruled out.  I have another longer list that may be considered, however…
PharmaLive 04/21/2010 (PRWEB) April 21, 2010 — A lawsuit filed in the U.S. Federal Court of Claims this week alleges that the HPV vaccine Gardasil caused the death of a 16-year-old Missouri girl. Gardasil is a vaccine used to prevent the transmission of a sexually transmitted disease called human papillomavirus (HPV). Controversy regarding the safety…
Elspeth McLean Otago Daily Times 04/17/2010 To the end of last year, 10 serious adverse events following vaccinations with the human papilloma virus (HPV) vaccine Gardasil were reported to the national Centre for Adverse Reactions Monitoring (Carm) in Dunedin. These include a report of a sudden death occurring six months after the third dose of…
. . . Press Release Immediate Release Contact: Bobbi Cowan Public Relations Phone: (818) 980-2372 Email: [email protected] Web Site: http://TruthAboutGardasil.org April 15, 2010, North Hollywood, CA. The global outrage at reports of injustices inflicted on the children of India from unethical trials and experimentation of HPV vaccines in socially disadvantaged groups extends to women and…